2014-15
About Tiffany Twisted 2:
So GOODBYE for another year Tiffany Twisted! By now I'm sure you have grasped the concept. I think I broadened the remit a bit this year and included more bands rather than solo performers. It is STILL my ambition to host a night of this kind of stuff at a local drinking establishment, where you checked your prejudices at the door and wafted about in patchouli and chiffon (and that's just the boys). Alternatively I'll take a spot on a radio show or even get snapped up by a record company as the Tiffany Twisted brand producing very special compilations for the masses…never gonna happen but I have had fun and hope you have enjoyed it to..
FOOTNOTE: This was written over between December 2012 and February 2013. I actually wrote twice the amount of words and hope that my personal style was developing Yet again there are some lovely tracks languishing in the Encores bit.
So, this is the full list, with links and pictures. Enjoy – And happy to burn them onto a disc for anyone interested.
No 50. John Sebastian – 'Welcome Back'
One of the first (apart from Buddy Holly) pop stars to wear spectacles – and very becoming they are too. Welcome Back was his only solo hit and was the theme tune to the TV sitcom Welcome Back Kotter which starred a baby John Travolta. Sebastian was in the Lovin Spoonful (who I adore) and left them in 1968. He has recorded several LP's, appeared in a video for Eels and had a cameo appearance in Married With Children. He was inducted in the Rock & Roll Hall of Fame in 2000 and they exhibit his tie-dyed denim jacket.
No 49. Raspberries – 'Overnight Sensation (Hit Record)'
So what do we know about the Raspberries – pioneers of the power pop movement (which in turn inspired at least half of the managers at Virgin Retail Limited), contained one Eric Carmen – writer and singer of All By Myself (went rapidly downhill from then on), drumming influenced one Max Weinberg (the drummer is amazoid – check out the drum break), they released 4 LPs. Overnight Sensation came from Starting Over, the fourth and final one. And what an incredible record it is. Part Beach Boys but with the best of British Pop thrown in for good measure (produced by Phil Spector of course). Clocking in at around 6 minutes, it also has the best false ending in pop. So desperate was Eric for a hit, he wanted to called it simply Hit Record. Unfortunately, it wasn't in this country (too long? too complex? too GOOD?). Released in 1974, this must have been re-released in 76 as I clearly remember asking around record shops in Cambridge for a copy (I got one from Millers). The video is a bit rubbish (there must be a better version somewhere), but who cares about visuals when you have a song as good as this.
No 48 – Charlie Dore – 'Pilot of the Airwaves'
Now here is a thing. Charlie Dore Is. Not. American. She comes from Pinner in Middlesex. Working as a jobbing actress, she was spotted by Chris Blackwell of Island Records where she recorded her debut LP. Popping up in The Ploughman's Lunch, she has hosted Comedy nights and written songs for Tina Turner, George Harrison and Sheena Easton (the co-writer of Strut). Evocative of a time when the radio DJ ruled. This was the final record played on Radio Caroline which is kind of appropriate. Lovely
No 47 – Rickie Lee Jones – 'We Belong Together'
Two seminal, fantastic first and second LP's tucked under her belt, Rickie was just the coolest chick to ever come out of Chicago. One time lover of Tom Waits, she spends most of her time tending to her garden and raising her teenage daughter. Pirates, from which this comes, is one of my favourite LP's, more of an emotional connection than the one with the berry. I chose this clip because if (and surely when) Tiffany Twisted is turned into a movie, it would be one exactly like Badlands – starring a young Sissy Spacek as Holly and Martin Sheen as Kit – love on the run, from the wrong side of the tracks (also features the best piece of movie dialogue) and which I have to watch at least once a year.
No 46. Tom Waits – 'Heartattack & Vine'
Waits has been both singer and actor since the beginning of his career by appearing at The Troubadour in 1971. He opened for Martha Reeves, Frank Zappa and Charlie Rich. Heartattack & Vine was his 6th (and best imho) LP also containing Jersey Girl (which incidentally was not written by Bruce). He successfully took Levi Strauss to court over the use of this song by Screaming Lord Sutch without his permission – an out of court settlement was reached. In 2011 he was inducted into the Rock & Roll Hall of Fame by Neil Young.
No 45. Helen Reddy – 'Angie Baby'
Her first US Number One and her first UK chart hit. Helen never seemed to take herself too seriously did she? Popping up on comedy programmes she moved onto film and theatre work later in her career. Despite the rather suspect imagery ('she's a little touched you know'), Angie Baby remains a hugely enjoyable slice of AOR. Can't remember when I saw this version first but certainly recall cartoon Helen turning into a transistor radio – check out the imagery in the opening scene which I trust is deliberate.
No 44 – Olivia Newton-John – 'If Not For You'
Always had a soft spot for Olivia. Born in Cambridge, she moved to Australia aged 6 (she is a distant relative of Ben Elton). If Not For You was the first single off her first LP and was, of course, written by Bob Dylan (appearing on New Morning) as a faster arrangement. Previously covered by George Harrison for his All things Must Pass LP, this spent 3 weeks at Number One in the US Easy Listening charts. Olivia was once engaged to Bruce Welch of the Shadows, her career dripped on until she accepted the part of Sandy in Grease where she became another kind of sex-kitten entirely. She did have dreadful taste in smocks though.
No 43. The Brecker Brothers – 'East River'
The only nearly hit record by the Brecker Brothers. More recognised as session musicians (Todd Rundgren, Zappa and Parliament) but Randy was in Blood, Sweat & Tears and he and Michael released 8 LP's before Michael died from leukaemia in 2007. Immense groove, ripe for sampling. Tiffany Twisted invades the dancefloor right here and now..
No 42. Dobie Gray – 'Drift Away'
The more alert amongst you will have noticed that this year's Tiffany Twisted has a different feel to last years list: A bit more funky, soulful, a bit hornier if you like. Possibly called Lawrence Darrow Brown at birth, Dobie was raised in a family of sharecroppers and discovered the joys of Gospel through his godfather. Although his sixties stuff was primarily soul – especially the Northern variety, Drift Away became loved by all soft rock fans in the 70's – possibly his love of the Beach Boys – or the fact that Reggie Young, session guitarist extraordinaire provided the licks. Little surprise that this has been covered by everyone from Bruce to Dolly Parton, Rod Stewart & Ray Charles. Still sounds gorgeous some 40 years later actually.
No 41. Peter Frampton – 'Show Me The Way'
You have to feel for Frampton. One HUGE double LP (must be one of the best selling double LP's ever), and then nothing. Cutting his teeth with The Herd and Humble Pie, he released 4 rather flat and dull LP's before Frampton Comes Alive put him on the cover of the Rolling Stones and bagging him 6 million sales. The sleeve to Frampton Comes Alive turned him into a teen idol and his career never quite recovered. Appearing in Sgt Pepper (the movie) or guesting on the Glass Spider Tour can't have helped much either. And I can imagine that if he never used another 'talkbox' again, he would be happy. But I still have a little place in my heart for 'Frampton Comes Alive' generally, and for this in particular.
No 40. Neil Young – 'Like A Hurricane'
Taken from 'American Stars 'N Bars' which was one of his greatest 70's LP's (imho) AND it featured TT'ed veteran Linda Ronstadt on several tracks. Almost Goth in feel (little wonder that this has been covered by The Mission), this features a red-hot band and was composed at a time when Neil was unable to use his vocal chords due to an operation (which some argue he never recovered from). Not sure about my relationship with Neil. Sometimes I can't stick him, bit grumpy and whiny and I haven't really heard anything since 'Harvest Moon'. Other times I adore him – 'American Stars N Bars' as I've just said, is probably my favourite LP of his. You can almost hear the cicadas in the clip and the wind machine is indeed like a hurricane. Yes, it clocks in at nearly nine minutes so time for a Tiff Twisted pee.
No 39. Van Morrison – 'Bright Side Of The Road'
Well. If this doesn't lift your spirits, nothing will. Pre-dates Dexys by a couple of years, 'Bright Side Of The Road' came from his 'Into The Music' LP. Featuring (amongst others) Katie Kissoon on backing vocals, Mark Isham on trumpet and Pee Wee Ellis on tenor saxophone. His first solo hit was way back in 1967 with 'Brown Eyed Girl; – that staple Wedding Song number. Monumentally influential over a wide range of musicians – including Ms Armatrading (Morrison is the only influence she will acknowledge). A miserable git he may be, but I quite admire that. And when you have recorded 30+ great records over the course of the last 40+ years it's okay to be a misery guts.
No 38. Starbuck – 'Moonlight Feels Right'
Starbuck were not terribly successful over here, but huge in the States, this was the first and best single from their debut LP. Bruce, the lead singer, was never going to win any Mr Universe competitions was he? And all of the band need some serious help with their styling. Don't they? Truly great xylophone, Marimba solo thing though! And they have nothing to do with Starbucks the coffee shop neither. 'The wind blew some luck in MY direction'
No 37. Ace – 'How Long'
One of the inspirations behind Beards In Pop, this was the only hit Ace ever had. And what a great, soulful record this is. Probably due to the vocals by Paul Carrack, who has popped up on records by Squeeze, Mike & The Mechanics, The Pretenders, The Smiths and Roxy Music. Not about an extramarital affair but a sideswipe at fellow band member Terry Comer. Carrack has been dubbed The Man With The Golden Voice for the recent BBC4 documentary, he certainly is a national treasure even though solo success has somewhat eluded him. Fancy persuasions.
No 36. Bob Welch – 'Sentimental Lady'
Bit of an obscurity for non-Mac fans. Christine can clearly be heard and arranged by Mr Buckingham, this is a re-recording from his French Kiss LP. Toss up between this, Ebony Eyes or Church (from Three Hearts). He sued Fleetwood and the McVie's in 1994 over underpaid royalties. To make matters worse, he was snubbed when the Mac were inducted into the Rock & Roll Hall of Fame. Bob met an unhappy ending last year when he committed suicide with a shotgun to the chest following spinal surgery some 3 months earlier. Very sad. But this is gorgeous, isn't it?
No 35. The Carpenters – 'Goodbye To Love'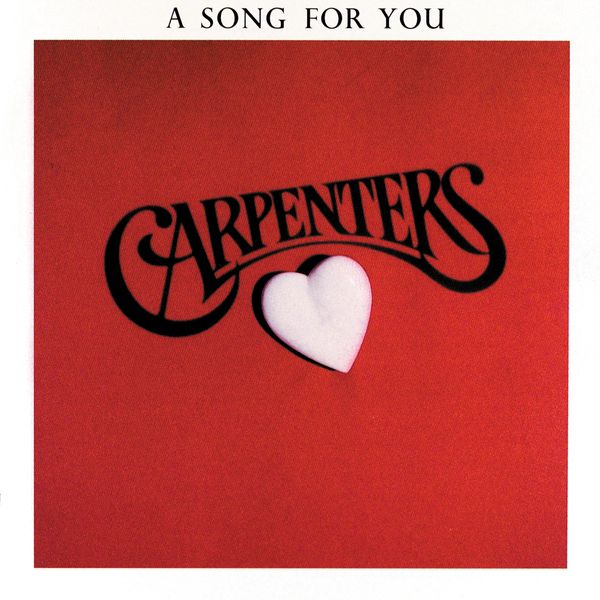 This absolutely floors me. Perhaps the greatest white female singer of all time (discuss). Chosen as it could have been recorded by several of the more traditional TT'ed girls. Imagine my surprise when this first appeared on the radio back in September '72 nestled in-between T.Rex and Bowie. It was a double A-side (remember THOSE) with I Won't Last A Day Without You. I was immediately drawn by the fuzzy guitar solo provided by Tony Pelusa, who worked exclusively for the Carpenters following a career with Bobby Sherman and Paul Revere & the Raiders and indeed appeared on this record at Karen's request. Upon her death, he continued as a guitarist with Motown records. And what can I possibly say about Karen? We all now that her life ended tragically aged only 32. Her disco album is great but didn't sell a bean. She lived with her parents until she was 26 and dated a stream of famous men – including Alan Osmond. I occasionally have a Carpenters night and my finger always hovers on repeat whilst this is on. Wonder how her career would have progressed. Hand me the tissue, please.
No 34. Rupert Holmes – 'Him'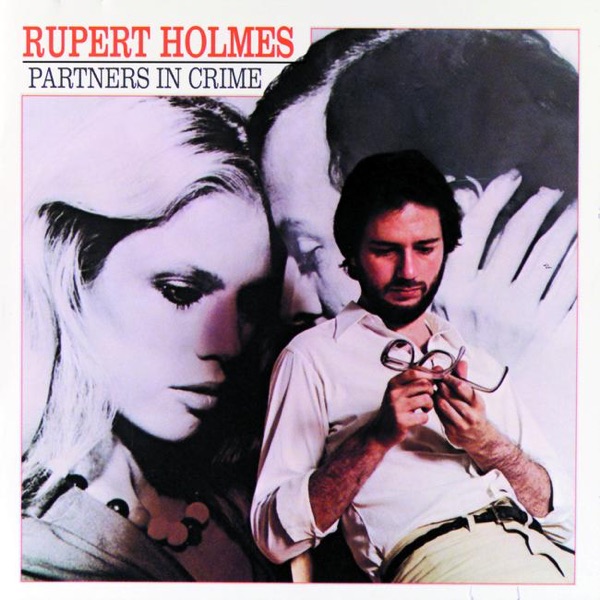 This is quite charming. A song about smoking and betrayal by a woman. Seems Rupert was the other man in this particular relationship. Rupert was born in Northwich to a US Army Officer. In his twenties, he was part of the Cufflinks (Tracey). This came from his 5th solo record, 'Partners In Crime'. He is also known as an author and plays. However, I HATE Escape (Pina Colada). This is (just) the right side of cheesy.
No 33. The Association – 'Windy'
*chuckles*. Beginning their musical career as the Inner Tubes, where three of the band played at the infamous Troubadour Club in LA with members including Mama Cass & Dave Crosby. The Association hit number one in 1966 with Cherish (later to become a hit in the '70s by David Cassidy). Larry Ramos finalised the lineup in time for Windy (*chuckles again*), which became the biggest hit of their career. More recently they have been staples of the 60's package tours in the States. An awful lot of comings and goings throughout their history, which are too long (and too boring to be frank) to go into now. Windy has been used as the theme tune to Bill Grundy's Today programme (footage exists of the Sex Pistols dancing to this) and as the opener to an episode of Breaking Bad..
No 32. Rick Springfield – 'Jessie's Girl'
Bit of a shock to see that Springfield is 63 (well it's not THAT old I suppose), he just seems stuck as the twenty-something, pretty boy who recorded this. Born in Australia, he relocated to the States in mid-1972. Originally signed to Colombia, he was promoted as a competitor to David Cassidy and Donny Osmond (often popping up in Look-In). Jessie's Girl was the beginning of a short period of success, peaking at Number 1 on the Billboard Charts. Written by Springfield, the LP was co-produced by Keith Olsen who produced the Buckingham Nicks LP. A sweet little aside, the single which precedes this was called Bruce – I wonder if he was fed up with getting confused with the Boss?
No 31. Janis Ian – 'At Seventeen'
What were you doing at 17 then? If, like Janis, you were having a miserable time of things, then I wholly sympathise. My seventeen-year-old self was not THAT bad (better than sixteen – less spotty) and 1979 was a great musical year. Janis was born Janis Eddy Fink in New York and was raised in New Jersey. Society's Child was a hit in 1967, a year before Ian herself reached 17. Represents the pinnacle of her career (commercially at least), garnering her a Grammy Award with the LP selling a million copies. More recently she has got into writing science fiction short stories and as a writer for the Advocate. And in 1977, she received 461 Valentines cards to cheer her up.
No 30. Crystal Gayle – 'Don't It Make My Brown Eyes Blue'
Remarkably pretty is our Crystal. Born Brenda Webb, younger sister of the legendary Loretta Lynn, her recording career began in 1970 when she was aged 19. She crossed over with this, her first UK hit, in 1977. Crystal stated that Richard Leigh wrote the song because his dog had one brown eye and one blue eye. She is now a granny, has run a store (Crystal's For Fine Gifts and Jewellery) and still tours regularly. Much as I love the Ronstadt, Crystal had the voice to give her a run for her money – 'When I Dream' is a FANTASTIC record. And her hair was at least 12 foot long.
No 29. Donald Fagen – 'New Frontier'
The Nightfly, for me, was one of the greatest LP's of the '80s. Full of classy, jazzy material – the LP didn't do as well as I seem to recall (only Number 44 in the UK). It was one of the first fully digital recordings in pop (and it sounds pristine). Following the breakup of Steely Dan in 1981, Fagen re-assembled many of the production staff and musicians who had played with his former band. The band released their first LP for twenty as Steely Dan in 2000 and have been releasing stuff and touring ever since. Bloody great video too (what MTV was made for actually)..
No 28. Boz Scaggs – 'Lowdown'
WOW! How thrilling is this? It makes my skin tingle and sends a shiver up my spine. Boz was born William Royce Scaggs in 1944. He was nicknamed Bosley by a classmate at school in Dallas which stuck and was shortened to Boz. He recorded his first solo LP way back in 1965, spent some time with the Steve Miller Band and changed direction away from the 60's stuff for the frankly downright funky Silk Degrees LP. Containing 4 globally successful smash hits, Lowdown was the first. Dual drum tracking, high hat to DIE for and coupled with members of the yet to be formed Toto AND Jim Gilstrap on backing vox equal success. Little wonder that the producers of Saturday Night Fever wanted this song for the film.
No 27. Atlanta Rhythm Section – 'Spooky'
ARS were a bit Southern Boogie, but not as successful as Skynyrd or the Allman Brothers. I loved both this and So Into You when they came out but the didn't exactly light up the charts over here. Spooky is more appropriate for TT'ed as it is the more familiar of the two. ARS were formed from members of Classics IV who had a hit with it in the Sixties and was also covered by Dusty. Ronnie, the vocalist, is no longer with us – great soulful singer and great beard.
No 26. The Bee Gees – 'Spirits (Having Flown)'
What to do? Your career was a bit on the skids, you are invited to pen the music for one of the biggest movies in the history of all thing movie, along the way you ALSO star in the disastrous Sgt Pepper but come out unscathed. The release of Spirits Having Flown (no brackets on the LP) was met with considerable excitement and huge sales. Tragedy was the big hit (never quite recovered from the version by Steps), followed by Too Much Heaven, Love You Inside and Out and finally, this which was never released as a single in the States (but made Number 16 over here). The accompanying video oozes post-Saturday Night Fever wealth (the poignant bit at the end of all the brothers – including Andy (coming up later TT fans – floating about in the sky). It was the end of the Golden Era for the Gibbs. But what an era and what a lovely record.
No 25. Billy Joel – 'Until The Night'
The second single in the UK to be released from '52nd Street'. By quite a long distance THIS is my favourite Billy Joel track. Inspired by the wonderful Righteous Brothers and employing some of the same throwback techniques he used on An Innocent Man, Bill Medley actually covered this in 1980. His musical career dates back to 1964 when he joined Echoes. He recorded Cold Spring Harbour, his first solo LP, in 1971. His Seventies output included several songs that were more successfully covered by other artists (Say Goodbye To Hollywood – Ronnie Spector and New York state of Mind – Barbra Streisand). The Stranger, the record which preceded this, was, at the time the biggest selling record in Colombia's history, overtaking Bridge Over Troubled Water. 52nd Street was the first record to go on sale and contains the hits My Life, Big Shot & Honesty. Sort of an American Elton. Not bad for a bloke who looks like a pug (I adore pugs btw)..
No 24. R Dean Taylor – 'Indiana Wants Me'
Taylor was hired by Motown way back in 1964 as a songwriter and performer for the VIP Record label. His first single, Let's Go Somewhere, was pretty much-filched note for note for Bruce Springsteen's hit Sherry Darling. There's A Ghost In My House soon followed, much beloved by Northern Soul fans everywhere. In 1970 he was one of the first artists to sign for Rare Earth Records (the Motown subsidiary dedicated to Caucasian artists). Indiana Wants Me became his biggest UK hit and his sole US Number 1. The video was used for a 1970 episode of the Pops (possibly set in Devon rather than Indiana). No matter, this is great. Besides I am a sucker for a Police Siren.. THIS IS THE POLICE! YOU ARE SURROUNDED! GIVE YOURSELF UP! (We've all been there haven't we?) 🙂
No 23. The Bellamy Brothers – 'Let Your Love Flow'
The Bellamy Brothers are: David Milton and Hilton Howard Bellamy from Darby in Florida. They have released an extraordinary FIFTY LP's on the Curb Record label. Let Your Love Flow was written by a former roadie of Neil Diamond. Covered rather improbably by Joan Baez, watch out if you are considering buying this as there are several dodgy re-recordings about. Despite its use in the Barclaycard adverts (2008 – GULP), this is still a little jewel of a record. In the '90s Jessie & Noah Bellamy launched themselves on the country music scene (which makes me feel rather old).. God I wish it were sunny.
No 22. The Box Tops – 'The Letter'
Not the last time we shall visit the 60's on this particular journey, The Letter was a hit in 1967 reaching Number 5 over here and Number 1 in the US. Alex Chilton was a tender 16-year-old when this was a hit – must have been quite a shock for him – and they rarely make 16 year-olds quite this moody or goofy or pouty any more (imagine THIS popping up on the X-Factor). Coached by the songwriter into how to sing the song, it was recorded in less than 7 hours. Chilton left the Box Tops in 1970 leaving behind a string of great records. He formed Big Star who were hugely influential but not as commercially successful as the should have been. He died in 2010 following a heart attack aged 59. Of the rest of the Box Tops, well, a couple of the member left to take up scholarships for baseball at University (they were all under 18, One Direction) or returned to school to avoid being drafted. One of the shortest records to ever enter the charts, this clocks in at 1:58.
No 21. Elvis Presley – 'In The Ghetto'
How on earth the writer of In The Ghetto, Mac Davis, came up with something as horrible as It's Hard To Be Humble (Oh Lord indeed) after writing this, I am frankly perplexed. One of the greatest singles ever made by Elvis, this saw him return to his peak. Coming off the back of the '68 Christmas Special (which if you have never seen, you really really should), like many of Elvis' LP's we had a bit of a mish-mash of material. All of it is great. When he was good, he was untouchable. It helps that his backing band and, in particular, that gospel/soul/country choir pushed him to his very limits. In The Ghetto was recorded in the same session as Suspicious Minds, Don't Cry Daddy and Kentucky Rain – so it certainly wasn't a one-off. Really great version by Nick Cave, this has also been covered by Merle Haggard, Candi Staton, Dolly Parton, Bobbie Gentry, Susan Cadogan (?!) and Chris De Burgh – which is frankly bizarre!
No 20. Rod Stewart – 'Farewell'
Rod is one of my all-time IDOLS. Somewhat (possibly an understatement) overlooked in his glorious canon of 70's stuff, this is just sweepingly gorgeous. This is such a great Tiffany Twisted song. Mandolin supplied by Ray Jackson of Lindisfarne, Rod co-wrote this with Martin Quittenden, his old mucker from Steamhammer. Smiler was his final LP for Mercury before upping sticks and departing for Warner Brothers and features most of the Faces, Elton John (or Sharon as Rod called him – Elton called HIM Phyllis).
No 19. Emmylou Harris – 'Here, There & Everywhere'
Emmylou & I have never really got on. I know that she was an integral part in Gram Parson's appeal, and that she has a beautiful voice, and that many hold her in VERY high regard – but, imho, she lacks something. Anyways, I do love 'Elite Hotel' ('Boulder To Birmingham' is one of the loveliest songs about loss from this particular genre). 'Here, There & Everywhere' was written by Paul McCartney and became Emmylou's solo UK Hit reaching Number 30 in 1976 – HT&E was not released as a single anywhere else. She looks like she is pregnant here. Beautiful song, beautifully sung.
No 18. Dolly Parton – 'Here You Come Again'
There is nothing like a good flick through Dolly's massive back catalogue *Sid James snigger*. Dolly has been recording records since forever (well since she was 13). Her grandfather was a Pentecostal "holy-roller" preacher and a tobacco growing father, she was the fourth of twelve children. Times were tough. She met her husband at the Wishy Washy Launderette in 1964, he runs an asphalt road surface business in Nashville. Her big break came on the Porter Wagoner TV & roadshow. She crossed over from a country superstar to a pop superstar with the release of this record. Written by Cynthia Weill & Barry Mann (rare as she generally wrote her own stuff), this was number one hit in the States in 1977.
No 17. Gordon Lightfoot – 'Sundown'
It is rumoured that 'Sundown' is about an ex-girlfriend of Gordon's who was a notorious groupie, occasional backing singer and drug dealer who was incarcerated for her drug habit and questioned over her part in the death of John Belushi. Gordon is a singer-songwriter from Canada who had already had a long career and Sundown was his tenth LP. Despite suffering a minor stroke in 2006, and a death hoax which began on Twitter in 2010, 74-year-old Gordon is still going strong.
No 16. Kenny Loggins featuring Stevie Nicks – 'Whenever I Call You Friend'
You have to feel a bit sorry for Ken – best known over here for Footloose which was the kind of track Frankie Valli might write in his tea break – it is hardly representative of his best work. His recording career began when he linked up with Jim Messina and became the best selling duet in the States (until Hall & Oates took over). When the twosome split he embarked upon a semi-successful solo career. This came from his second solo record, which incidentally, included his version of What a Fool Believes – a song he co-wrote with McDonald. But it's this song that I love the most (for obvious reasons). It was nice to see (& hear) Stevie cutting loose from the band and here she pushes Kenny to greater heights. Truly rubbish videos though.. so have posted the one with the lyrics so that you can sing-along.
No 15. America –'Ventura Highway'
Not quite up there with A Horse With No Name (what is frankly?) but that was part of my Beards In Pop collection. Instead, Ventura Highway outsold Crosby, Stills and Nash and sounded like the greatest record to drive across the desert to. I assumed that 'Ventura Highway' was a real road (a bit like the M25) outside of LA. Taken from the LP Homecoming, this has been sampled by Janet Jackson, is (possibly) the first mention of purple rain in song, the guitar sounds a bit like Babylon by David Gray and the lyrics 'alligators in the sky' was not a reference to drug taking. And nearly all of their LP's begin with the letter 'H' – if you want to buy something, buy History – it's all you need really.
No 14. Kenny Rogers & the First Edition – 'Ruby, Don't Take Your Love To Town'
Huge number 3 hit from 1969 (which I associate more from the '70s), RDTYLTT was written by Mel Tillis and first recorded by Johnny Darrell. Geraldine Stevens recorded an answer song called 'Billy, I've Got To Go To Town' – which I have never heard and frankly doesn't have the same ring. RDTYLTT has to be the only song about a paraplegic war-hero to come anywhere close to charting. The First Edition were formed from ex-members of the New Christy Minstrels (apart from Mickey Jones), who left as they were feeling stifled. Karen Carpenter auditioned when they needed a new vocalist. Kenny, who here looks very different, had the most post Edition success and no-one has been able to touch the desperation in his voice.
No 13. Bruce Springsteen & the E Street Band – 'I'm On Fire'
Fourth (out of seven) singles to be released from the monster that was Born In The USA (and the best). Bruce, as much as I adore him, is not exactly TT'ed fodder yet TT'ed would not exist without him – this though has the right vibe. Sexual tension abounds and the E Streeters giving great backing (particularly Roy Bittan and his organ).
No 12. Stevie Nicks – 'Leather & Lace'
Originally written for the same titled LP by Waylon Jennings & Jessi Coulter, Stevie included this on her debut solo LP as they rejected it (silly old them). It was the second single but never really took off over here (too country maybe). I remember being a bit worried that she would not be able to pull off a career outside the Mac, but, of course, she has. And what a gorgeous song, her voice sounds as pure as snow and the additional vocals by Don Henley from the Eagles who she had split up with at the beginning of the Tusk tour in 1979. So Stevie is a proper rock goddess. Seemingly on an endless tour, she is about to reunite with the Mac on another stadium-filling world tour. Dates for this country (and rumours of an appearance at Glastonbury) have not been confirmed but I, for one, shall be going. And did I mention that I met her?
No 11. Don Henley – 'The Boys of Summer'
I would have placed a bet that Don's career was over if you had asked me back in 1984. Leaving a hugely successful group, debut LP selling moderately, appearing on soundtrack LPs etc. Then along came this, which not only resurrected his sales potential also upped his cool quota significantly. Henley has explained that the song is about the ageing of his generation and questioning the past and his generations' role in it. The video is also a bit special. Directed by fashion photographer Jean-Baptiste Mondino who also directed iconic videos for Bjork, Madonna, Neneh Cherry, Bryan Ferry & Scritti Politti amongst others. And you really can't argue with a singing drummer.
No 10. Joan Armatrading – 'Down To Zero'
I reckon our Joanie is one of the nicest ladies in the business. Taken from her third, self-titled LP (the one with Love & Affection on it), Joan has helped me over many a broken heart or stupid pointless crush. Some tracks, even now, have me heading for the Kleenex (in an emotional way). Released as the follow up to Love & Affection (which incidentally has Clarke Peters from The Wire on backing vocals), feature the great BJ Cole on steel guitar and the whole thing was produced by Glyn Johns. In fact her next two LP's, the equally great Show Some Emotion (which I distinctly remember buying in Stevenage and was very excited as the inside of the sleeve was orange), and To The Limit. Still touring and thrilling audiences with that gorgeous little smile and astonishing voice. Incidentally, Back To The Night, the LP which precedes this one, credits one Elkie Brooks as the person who cooked meals for the musicians – how sweet is that?!
No 9. Young Rascals – 'Groovin'
Written by Eddie Brigati and Felix Cavaliere, this became the second number 1 record for the Young Rascals (they dropped the Young bit shortly after this came out). Brigati & Cavaliere were in Joey Dee & the Starliters with Gene Cornish and teamed up with drummer Dino Danelli when the Rascals were formed in 1965. The Rascals suitcase is jammed packed with really great records (well worth checking out) but Groovin' is the best of a very good bunch. Lovely use of harmonica and Cavaliere has a little crack in his voice which is just beautiful.
No 8. Ozark Mountain Daredevils – 'Jackie Blue'
Okay. Hands up those of you that thought that one of the guitarists sang this? Or worse that it was a lady singer? Well, you would be wrong. It was sung by cute, beardy, drummer Larry Lee. When I was preparing this list, my research strongly suggested that this had to be included – (although I DID include it in Beards In Pop). So here it is. And what a superb song it is too. I reckon I first heard this on Radio Luxembourg (Tony Price maybe), under my bed covers when I should have been asleep. Covered by the Smashing Pumpkins, this was released on It'll Shine When It Shines and reached number 3 on the Billboard charts. The band are now in semi-retirement (gulp) but still perform and release LP's occasionally. Plus I inherited a load of willow pattern plates from me ma and the LP sleeve reminds me of that.
No 7. The Mamas & the Papas – 'Creeque Alley'
Written by John & Michelle Philips, this tells the story of how the Mamas & the Papas were formed which I suppose gave birth to my Tiffany Twisted concept. When I first heard this record the internet had not yet been born but I popped off to a library to read up on the Mugwumps et al. Creeque Alley (pronounced Creak-y alley), was the location of a club in the Virgin Island where the band often hung out. All of the Mamas and the Papas were gorgeous, golden people weren't they? Unfortunately, only Michelle remains. However, during their tenure, they could have challenged the Mac in the rumours stakes – Doherty & Philips had an affair, Elliot proposed to Doherty, Michelle (incidentally the last surviving member of the band) marries Dennis Hopper a wedding which lasted less than a fortnight etc. But Cass is the one. A proper camp classic with a killer voice, she died in Harry Nilsson's flat of death (the same flat that Keith Moon was found) in Mayfair in 1974. Wonderful.
No 6. Paul Simon – 'Me and Julio Down By The Schoolyard'
The intriguing thing about this record is exactly what it is about? What were 'me & Julio' doing? Drug dealing? Masturbating? (hardly against the Law)? Having it off with a fellow teenager girl? Picking up a prostitute? Having it off with each other? Who knows. But it kept my generation guessing. Simple backing – basically acoustic guitar, this came from Paul's first LP after the proper end of S&G – the one where he is zipped up in his parka. A video featuring Big Daddy Kane & Bizzie Markie was released to coincide with his Hits LP in 1988.
No 5. Henry Gross – 'Shannon'
Goodness me what a terribly sad record. A minor hit in this country but huge hit Stateside. Written about the death of Carl Wilson's beloved Irish Setter. Quite pedestrian until he hits that glorious chorus. This could have been included on any of the great Beach Boys LP's. He never did anything approaching this good again. Anyone who has a dog, or has had a dog, will identify with this totally. It never fails to reduce me to tears.
No 4. Steve Miller Band – 'The Joker'
This holds the record for the longest gap between transatlantic chart-toppers (1974 in the US and 1990 over here) which came about courtesy of the Levi's advert. Referencing his earlier recording and the Clovers 'Lovey Dovey' in the lyrics, this is also notable for the distinctive, cheeky, wolf whistle. His musical career dates back to 1962 and he formed the Steve Miller Band in 1967. Both Fly Like An Eagle & Book of Dreams are classic examples of TT'edness. Great bass line from Gerald Johnson too. Surely the only number one record to so blatantly promote smoking a big fat one too.
No 3. Bob Seger & the Silver Bullet Band – 'Still The Same'
Aaaah Bob.
This record was, in fact, the inspiration for Tiffany Twisted.
I adore Mr Seger with every ounce of my middle-aged soul and Strangers in Town or Night Moves would be one of my Desert Island Discs (I know you can only take one track but sue me). A perfect synergy of a great song, brilliantly sung and strummed. Many an old Virgin manager looked like Bob (I can name you at least 4). Raised in Ann Arbour in Michigan, his dad left in the 50's leaving the family to fend for themselves. Bob formed the Bob Seger System in 1968 and was almost signed to Motown. He released a couple of brilliant records during the '60s and went solo in 1971. The '70s were marked by some extraordinary stuff – Live Bullet (one of the greatest double live LP's), recording the original of Rosalie (later cover by Thin Lizzy), releasing Night Moves and Stranger in Town. He spends most of his winters in Naples, Florida where he has a condo on the ocean. This more than justifies such a high spot (Top 3 kids) and had Night Moves not topped LAST years TT'ed list, it could easily have been this.
No 2. Lindsey Buckingham – 'Trouble'
The Mac are literally all over the place at the moment, it is like 1977 all over again (except the tickets were a lot cheaper in those days). Anyway as it looks like I can't afford to go, after all, we'll have to make do with this. Off the back of Tusk, before Mirage, but trumped by Stevie's success – Law & Order was released in 1981 and some of it is as good as any of the stuff he did with the band – it was great to hear him cutting even further loose from the band. Compared to Bella Donna though that was a flop. The LP features Christine McVie on backing vocals but was mostly all Lindsey's work. Trouble was the leadoff single and featured Mick Fleetwood on drumming duties and several musicians of the day in the video. Almost strangled by Stevie over his refusal to tour for the Tango In The Night record (would love to have seen that), he was late coming to fatherhood, finally marrying his girlfriend in 2000. And did you know his brother was an Olympic Swimming Silver Medalist (in Mexico). See also Holiday Road which is brilliant in a David Byrne bonkers way…and well Phwoar.
No 1. Daryl Hall & John Oates – 'She's Gone'
So another trawl through my personal Tiffany Twisted archives comes gracefully to a close (well almost). Hall & Oates were in separate rival bands, when gunfire at a competition they had both entered sent the scuttling for the fire exits, where they bumped into each other and discovered a love of similar music. Daryl Hohl (as he was born), was a fan of 60's soul group (the Temptations & Smokey Robinson particularly). John Oates occasionally sang the lead parts (Las Vegas Turnaround). Abandoned Luncheonette remains a classic of the period (but their popularity took a bit of a dip) – the LP sleeve is a picture of the abandoned Rosedale Diner, located in Pottstown, Pennsylvania. Despite this being a gorgeous slice of music (if you have ever tried to sing this at karaoke, you will appreciate what a great singer Hall is), this frankly weird video is still an absolute joy. And incredibly camp. Someone should clean it up and re-issue it properly really.
The Encores:
Wings – 'Listen To What The Man Said'
First of the encores this year was taken from my favourite Wings record, namely Venus and Mars. Might have been that it came out when I was exactly the right age or it might have been the brilliant art-work (by Hipgnosis??) in that wonderful gatefold sleeve.
Must say at this point, how much I have enjoyed the Danny Baker programme of BBC4 – had me nodding frequently in recognition and made me think about the first few LP's I bought. Well in the first ten were definitely Venus & Mars alongside The Original Soundtrack & Captain Fantastic – all bought from Andy's Records in Cambridge – and very proudly sat on the bus back to Royston reading every single word – and I never looked back (and I still have most of them). These days and I can barely read the text on a CD.
Anyway, back to Listen TWTMS features Dave Mason on guitar and Tom Scott on sax (Scott was responsible for the Starsky & Hutch theme) and hit number one in the States. The best incarnation of Wings (and thankfully Linda didn't take lead vocals on any track) – this spurred the mammoth Wings Over America tour (which in turn produced that TRIPLE live LP).
'The wonder of it all baby…..'
Electric Light Orchestra – 'Showdown'
Those of you who were in my year at school will know that Geography was not my thing. I think I am right in assuming that this is filmed opposite St Paul's Cathedral on a rather blowy day in London. If it is then it might be just outside the Tate Modern – in the days when it was a power station? (no Apprentice bridge though). Anyway, Showdown was the final release on the Harvest Record label before they signed with Jet. John Lennon went on record to say that this was one of his favourite records and dubbed the 'Son of Beatles' in a US interview. The ELO were on a roll in the 70's – great songs, great logo and big hair.
Breaks Co-Op – 'The Otherside'
Formed in New Zealand back in 97, The Otherside was a radio hit on its release in 2005. Listening you are transported back to the golden age of AOR. Unfortunately, the weather outside is not up to much, this demands a roof down sunshiny drive in the country. And, yes, that is THE Zane Lowe in the back seat. Gorgeous (and a bit beardy)…
Player – 'Baby Come Back'
Proper one hit wonders this lot. Formed in Los Angeles, bassist Ronn Moss went on to 'star' in The Bold & The Beautiful. Beckett ended up joining the Little River Band, but Player were the eternal opening act. Gorgeous harmonies, lovely song..
Stories – 'Brother Louie'
Hot Chocolate recorded this originally (and I adore that) – but Stories had the American Number 1. The brilliant vocalist is Ian Lloyd who wrote material for Elkie Brooks, had a solo career and supplied backing vocals for Foreigner, Billy Joel and Peter Frampton. On the keyboards is Michael Brown who was originally in the influential 60's band, the Left Banke. I do miss old Alexis Korner (or the American equivalent) speaking on this.. (and who was the girl? Does anyone know?).
Ryan Adams – 'Come Pick Me Up'
Profanities in Pop – love 'em. This really reminds me of the old HR department at Virgin, Brook Green in particular. It seems we were all obsessed by Ryan and this record in particular. In fact, I think we went on a works outing to see him at the Astoria. Actually, he was a bit disappointing that night. In spite of the fact that this is a towering performance, it seems that the recording and aftermath of this show didn't pass without controversy. As we can see where Adams was joined by American folk-singer Janis Ian and New Zealand's Neil Finn – and they look suitably awestruck, it was reported that he refused to participate in a number of the songs performed on the night and was generally dismissive of collaborating with the others. It was also reported that Adams was distracted during the end of the show when his focus was drawn to winning a bid for a t-shirt on an online auction site and also packing up his belongings before the final song was completed. The fall-out from the show resulted in an online to-and-fro argument between himself, one of the other performers and members of the public. Still, this is a heartbreaker.
Nilsson – 'Everybody's Talkin'
This should have had a place in the TT main 50 but will leave that until next year eh? Astonishing that Harry looks so young and fresh in this performance. Ravaged by booze and fags he met his maker at the tender age of 52. Used to brilliant effect in the opening scene of Midnight Cowboy.
Andy Gibb – 'Shadow Dancing'
*scream*.
Andy was the younger Gibb brother who recorded some truly great single around the end of the '70s (and the elder Gibbs are ALL OVER this). He went out with Victoria Principal and dipped his toe in musical theatre. However, he was a coke addict, who never really beat it. He died in 1988 aged just 30.
Fleetwood Mac – 'Over My Head'
First single released by the new line up, and quite rightly, a Christine McVie song. Rumours does overshadow most of their career but I happen to think that the White LP is an equal. And they look so incredibly young, don't they? But I have a feeling that our Christine does not look ANY different.
Rumer – 'Slow'
Quite an interesting backstory to Rumer. Born in Islamabad, the youngest of seven children, Sarah Joyce was begotten following an affair her mother had with her Pakistani cook. When this was discovered her parents divorced and they relocated to Carlisle. Attending the Dartington College of Arts in Devon, she moved to London but had a breakdown following the death of her mum from breast cancer, she joined a commune in the south for a year and returned to London to pursue a music career. Signed to Atlantic Records (which is no mean feat), she has worked with Burt Bacharach, performed at the White House and has, so far, managed to avoid being tarnished too much by Jools Holland. This is just gorgeous (think Karen Carpenter/Carol King), perfect for a day like today (especially perfect for a Sunday).. Her second LP which was cover versions of 70's singer-songwriters scored her a number one hit on iTunes.
Thank you again for listening.
Click here for Spotify playlist: